The Prizewinner 2023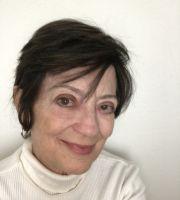 Name
Dr. Kristin Shrader-Frechette
Born on
14 September 1944
Nationality
USA
Title
O'Neill Family Professor Emerita,
University of Notre Dame, Philosophy, Biological Sciences

Reason for Awarding
Dr. Kristin Shrader-Frechette is a senior scholar whose research has explored the diverse relationships between peoples and environments. Dr. Shrader-Frechette has advanced ground-breaking work in rational and scientific quantitative risk assessment methodologies, all while framing her findings through the concept of environmental justice. In researching the world as it is, Dr. Shrader-Frechette's research has helped to guide the creation of communities where all are offered the opportunity to live in healthy environments – the world as it should be.
Dr. Shrader-Frechette's ground-breaking research can best be seen her book Environmental Justice: Creating Equality, Reclaiming Democracy. She has developed quantitative assessments for risk and damage, leading to assessments that take into account factors that have not been included in traditional quantitative risk assessments and risk-cost-benefit assessments. These have included the plurality of risks, geographical and temporal diffusion of realized damages, ecosystem services and non-market values and resources, all in support of the well-being and health of people in and across generations.
In addition to this community-focused research, Dr. Shrader-Frechette has achieved considerable success in developing methods that examine hazardous waste management and commercial nuclear fission in the U.S. Her research demonstrates how environmental burdens, risks, and vulnerabilities from these industries are inequitably distributed both geographically and temporally across different ethnicities, socio-economic groups, political positions, and generations. Dr. Shrader-Frechette's work continues to assure the social legitimacy of claims by communities around the world that are demanding that these inequalities be rectified.
Dr. Shrader-Frechette continues to voice concern about technocratic individualism and how those who advocate unsustainable corporate and individual practices have increased the potential for ecological risks in the global environmental commons. Throughout her work, Dr. Shrader-Frechette calls for achieving intergenerational environmental justice in today's society where reaching this on a global scale, community by community, is most urgent.
This year marks the thirtieth time that the International Cosmos Prize is being awarded. Dr. Shrader-Frechette's scientific and philosophical approach to environmental justice necessarily speaks to relationships with all of life, through biodiversity, universality, interdependence, and ecosystem services. As these relationships lie at the heart of the idea for the International Cosmos Prize, we are honored today to congratulate Dr. Shrader-Frechette as the deserving recipient of the 30th International Cosmos Prize.
Professional Preparation
| | |
| --- | --- |
| 1966 | B.A. Xavier University, physics |
| 1967 | B.A. (summa cum laude), Edgecliff College, Xavier University, Mathematics |
| 1972 | Ph.D. University of Notre Dame, Philosophy of Science |
| 1982 | Post-doc University of California, Santa Barbara, Economics |
| 1983 | Post-doc University of California, Santa Barbara, Hydrogeology |
| 1986 | Post-doc University of Florida, Biological Sciences |
Appointments
| | |
| --- | --- |
| 1971-1973 | Assistant Professor, EdgecliffCollege, Philosophy |
| 1973-1982 | Professor, University of Louisville, Philosophy, Natural Sciences |
| 1982-1984 | Professor, University of California, Santa Barbara, Philosophy of Science, Environ. Studies |
| 1984-1987 | Professor, University of Florida, Philosophy, Natural Sciences |
| 1987-1998 | Distinguished Research Professor, University of South Florida, Philosophy, Environ. Sciences |
| 1998-2019 | O'Neill Family Professor, University of Notre Dame, Philosophy, Biological Sciences |
| 2019-now | Current Position |
Selected Publications
1. Tainted: How Philosophy of Science Can Expose Bad Science   New York: Oxford University Press, 2014
2. What Will Work: Fighting Climate Change with Renewable Energy, Not Nuclear Power  New York: Oxford University Press, 2011
3. Taking Action, Saving Lives: Our Duties to Protect Environmental and Public Health New York: Oxford University Press, 2007
4. Environmental Justice: Creating Equality, Reclaiming Democracy New York: Oxford University Press, 2002
邦訳:「環境正義: 平等とデモクラシーの倫理学」勁草書房,2022
5. Technology and Human Values, coedited with Laura Westra   Savage, MD: Rowman and Littlefield, 1997
6. The Ethics of Scientific Research  Savage, MD: Rowman and Littlefield, 1994
7. Method in Ecology: Strategies for Conservation Problems, coauthored with biologist Earl D. McCoy  Cambridge: Cambridge University Press, 1993
8. Burying Uncertainty: Risk and the Case Against Geological Disposal of Nuclear Waste  Berkeley: University of California Press, 1993
9. Policy for Land: Law and Ethics, coauthored with political scientist Lynton K. Caldwell Savage, MD: Rowman and Littlefield, 1993
10. Expert Judgment in Assessing Radwaste Risks Carson City, Nevada: Nuclear Waste Project Office/US Department of Energy, 1992
11. Risk and Rationality Berkeley: University of California Press, 1991
邦訳:「環境リスクと合理的意思決定―市民参加の哲学」昭和堂,2007
12. Nuclear Energy and Ethics, edited volume Geneva: World Council of Churches, 1991
13. Risk Analysis and Scientific Method Methodological Ethical Problems with Evaluating Societal Hazards  Boston: Kluwer, 1985
14. Science Policy, Ethics, and Economic Methodology: Some Problems with Technology Assessment and Environmental-Impact Analysis  Boston: Kluwer, 1984
15. Four Methodological Assumptions in Risk-Cost-Benefit Analysis  Springfield, Virginia: National Technical Information Service, 1983
16. Environmental Ethics Pacific Grove, California: Boxwood Press, 1981; second edition, 1991
邦訳:「環境の倫理」晃洋書房,1993
17. Nuclear Power and Public Policy: Social and Ethical Problems with Fission Technology  Boston: Kluwer, 1980; second edition, 1983