The Prizewinner 2005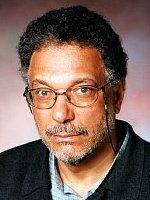 Name
Daniel Pauly
Born on
2 May 1946
Nationality
France
Title
Professor and Director,
Fisheries Centre, the University of
British Columbia (UBC) in Canada
Reason for Awarding
Dr. Daniel Pauly has pursued academic research into global marine resources. He has also devised and implemented practical and easy-to-understand methods for data collection and management of marine resources, which is an important element in global ecosystems. In so doing, he has made a tremendous contribution to the proper maintenance and development of marine resources for the sustainable future. Dr. Pauly is one of the most respected researchers in this very special field.
Dr. Pauly's personal history is also extraordinary. Born in 1946 in Paris to a French mother and an American father who soon abandoned them, Dr. Pauly was then in effect kidnapped in his infancy by a family in the French-speaking part of Switzerland. The family used him as a live-in servant until he ran away to Germany, where he put himself through school, and ultimately received his doctorate in fisheries biology at the University of Kiel in 1979. It is said that behind his research interest in fishing activities is his desire to do something practical to help people, a wish that he came to entertain in the course of his early life.
To study the reality of the marine resources issue, he traveled to Africa, Indonesia, and finally to the Philippines, where he joined the International Center for Living Aquatic Resources (ICLARM) in 1979. While there he developed simple length-based methods, which enjoyed a high reputation as usable methods that enabled researchers in developing countries to study their fisheries appropriately.
He also oversaw the creation of a database on fishes called "FishBase" and played a central role in its development. At present, FishBase contains information on nearly 30,000 fish species in an easy-to-understand format. As the world's largest database on fishes, FishBase is widely used not only by researchers but also by the public at large.
Currently he is Director of the Fisheries Center, University of British Columbia, Canada, where he became the principal investigator of a project for research, studies, and policy proposals in marine resource management. This project, "The Sea Around Us," which was named after a book authored by Rachel Carson, is devoted to the study of the impact of fisheries on marine ecosystems on a global scale. This project has helped promote studies in fishing trends, sustainable development of fisheries, and fishery policies based on existing ecosystems. On the basis of the research into marine life he has pursued for many years, he has alerted us to the fact that over-fishing in the seas around the globe is bringing about a crisis to marine resources. Dr. Pauly has also pointed out that, for better management of marine resources, it is necessary to consider not only one single fish species, but the entire marine ecosystems. He has published many academic articles on the impact of human fishing activities on worldwide marine ecosystems. In particular, he proposed the concept of "fishing down food webs," i.e., if large-sized fish positioned higher on the marine food chain are over-fished, the fishing target shifts downwards one species after another to middle-sized and then small-sized fishes positioned lower on the food chain, leading to the depletion and destruction of the marine ecosystems. Through this concept, he has made a significant contribution to the understanding of the actual situation of marine ecosystems. Furthermore, he played a crucial role in developing the software called "Ecopath," which is a modeling program that evaluates and assesses the impact of fishing on marine ecosystems.
In his activities mentioned above, Dr. Pauly has actively presented more than 500 scientific papers, including many articles published in the most prestigious journals (Science and Nature), and has authored over 30 books. Through these publications, he has made valuable proposals concerning the relationship between the oceans and humankind.
The consequence of marine resources' fate is not limited to marine or lake ecosystems alone. It will also have an immense impact on the ecosystems of terrestrial life, including humans, which depends on marine life. In this sense, Dr. Pauly's achievements fully conform to the principle of the International Cosmos Prize. We recognize that his continuing achievements through integrated and interdisciplinary approaches help promote "The Harmonious Coexistence of Nature and Mankind". He does not stress fishing regulations alone. Rather, his achievements offer a long-term vision toward the sustainability of fisheries for our prosperous future. Given the outstanding activities mentioned above, Dr. Daniel Pauly well deserves the International Cosmos Prize. Also, we believe that by awarding him this prize it will lead to heightened awareness of the issues concerning fishing and marine resources among the people of Japan, a country that is surrounded by seas, and has historically, depended upon marine resources.
CURRICULUM VITAE
1974
Diplom (=MSc), University of Kiel, Germany
1978 - 1979
Research Assistant, Department of Fishery Biology,
Institute for Marine Sciences, Kiel, Germany
1979
Doctorate degree in Fisheries biology, University of Kiel, Germany
1979 - 1993
Postdoctoral Fellow, Research Scientist, Senior Scientist,
and Director, International Center for Living Aquatic Resources Management (ICLARM), Manila, Philippines
1994 -
Professor of Fisheries, Fisheries Centre,
University of British Columbia (UBC), Canada
1997 - 2000
Scientific Adviser, FishBase Project, ICLARM
2003 -
Director, Fisheries Centre, Faculty of Graduate Studies, UBC, Canada
Honors
2001
Murray Newman Award for Excellence in Marine Conservation Research
Oscar E. Sette Award (American Fisheries Society)
2003
Scientific American's 50 Research Leaders in 2003
2004
Roger Revelle Medal from IOC/UNESCO
Award of Excellence (American Fisheries Society)
2005
Edward LaRoe III Award (Society for Conservation Biology)
Books
1994
"On the Sex of Fishes and the Gender of Scientists:
a Collection of Essay in Fisheries Science"
1997
"Méthodes pour l'évaluation des ressources halieutiques"
2003
"In a Perfect Ocean: The State of Fisheries and Ecosystems in the North Atlantic Ocean"
2004
"Darwin's Fishes : An Encyclopedia of Ichthyology, Ecology, and Evolution "