The Prizewinner 1999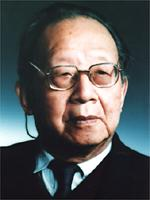 Name
Wu Zheng-Yi
Born on
13 June 1916
Nationality
The People's Republic of China
Title
Professor and Director Emeritus,
Kunming Institute of Botany,
Chinese Academy of Sciences
Reason for Awarding
Born in Jiujiang, Jiangxi Province, China in June 1916, Dr. Wu Zheng-yi graduated from Quinghua University, Peking in 1937. After serving at the university as a lecturer and associate professor consecutively, he became Deputy Director of the Institute of Botany, Chinese Academy of Sciences in Beijing. He was posted at the Kunming Institute of Botany in 1958, and filled the post of Director of the Institute from 1974 through 1983. At present, he is pursuing his research as Professor and Director Emeritus at the Institute.
Dr. Wu is a leading botanist in China, specializing in plant taxonomy. He has devoted himself to the research of the flora of China and East Asia for more than 60 years. The results of his lifelong research have been integrated into the publication of "Flora of China," which was edited by him. Consisting of 80 volumes and 125 issues, this large-scale scientific work contains all the vegetation of China, an area famous for its diverse environments and biodiversity. About 100 issues have been published so far. An English version has also been published under the co-editorship of Dr. Peter H. Raven, Director of Missouri Botanical Garden, and has earned high praise internationally.
His lifelong research has placed special emphasis on the relationship between plants and human beings. From a global perspective, Dr. Wu has shown deep concern and put forward suggestions about the man-induced extinction of botanical species and its impact on the global environment. His research has made a great contribution to the establishment of national parks and natural reserves in China.
Recognizing that his work has shed light on the basic concept of "coexistence of nature and human beings" (i.e. a deep understanding of plants is essential in considering the relationship between plants and people), we have concluded that his achievements are surely worthy of the International Cosmos Prize.
CURRICULUM VITAE
1937
Graduated from the Department of Biology, Tsinghua University, Beijing, China
1940 - 1942
Postgraduate (Supervisor: Prof. Zhang Jingyue) at Tsinghua University, Beijing, China
1955 - 1998
Member, the Chinese Academy of Sciences (Academician)
1958 - 1983
Professor, Director, Kunming Institute of Botany, Chinese Academy of Sciences, Kunming, Yunnan, China
1983 -
Professor and Director Emeritus, Kunming Institute of Botany,
Chinese Academy of Sciences
1986 -
Editor-in-chief, Flora Reipublicae Popularis Sinicae (Chinese Edition)
1989 -
Co-chair of the Flora of China (English and revised edition)
1998 -
Senior Academician, the Chinese Academy of Sciences
Honors
1978

"

The Tropical Affinities of the Chinese Flora

"

: Award of the National Science Conference, China
1982

"

The Vegetation of China

"

(edited by Wu Zheng-Yi): 2nd class prize of the National Science Awards of China (NSAC)


"

The Comprehensive studies on the emergence of the Xizang (Tibet)-Qinghai Plateau and its impact on natural environment and human activities

"

1st class prize of NSAC
1994

"

The Taxonomy, phytogeography and evolution of the Labiatae

"

(Dr. Wu Zheng-Yi, Li Xi-Wen et al.): 2nd class prize of the NSAC
1995
Award of Ho Leung Ho Lee Foundation, Hong Kong
1996
Achievement Award of Chiu-Shi Sci-Tech Foundation, Hong Kong
| | |
| --- | --- |
| | Visiting the Xixiabangma in Tibet peak about 5,000 meters above sea level (1975). |
| | |
| --- | --- |
| | |
| Identifying an exotic Oxalis at Kun-ming Botanical Garden (1970's). | The first botanical delegation to USA, in front of the art statue of Albert Einstein, American Academy of Sciences, Washington (1979). |
| | |
| --- | --- |
| | Delegation to three countries of South America, listening to a lecture by Dr. L. F. Leloir, a Nobel laureate, in Buenos Aires, Argentina (1981). |